Before we left on our trip we searched for things to do in Kansas.  We found information on the Kansas Cosmosphere in Hutchinson, Kansas.  The Cosmosphere is a space museum and restoration facility.  It has loads of activities for both children and adults.  There is an IMAX theater and a planetarium as well.  If you're like me, when you first hear of the Cosmosphere you say to yourself:  "The Kansas WHAT?"  It didn't take me long to get excited about visiting the place, though.  The Cosmosphere is home to the Apollo 13 command module as well as the Liberty Bell 7 capsule.
Most people have heard of the ill-fated Apollo 13 mission.  Crew members Jim Lovell, Fred Haise, and John Swigert were to be the third crew to set foot on the moon.  During the missions cruise to the moon there was an explosion in the spacecraft's service module.  It was at this point that mission commander Jim Lovell uttered the famous line: "Houston, we've had a problem."  There was substantial damage to the craft and most of the oxygen was lost to space.  Through the ingenuity of many people and the bravery of the crew, the Apollo 13 command module was able to make it back safely.  We made a point of watching the Apollo 13 movie a few nights before seeing the spacecraft so that the kids would know just what they were seeing.
The Liberty Bell 7 was flown by astronaut Gus Grissom on the second Mercury mission.  Grissom was one of the three astronauts killed in the Apollo 1 launchpad fire.  Upon splashdown the capsule's hatch blew off, causing the capsule to sink to the bottom of the ocean.  Grissom almost drowned while the recovery helicopter tried to save the capsule.   After  almost 38 years sitting on the ocean floor, the Liberty Bell 7 was raised.  The capsule was totally restored and now sits on display at the Cosmosphere.  There are a few areas on the capsule that show significant decay, but most of it is in pristine condition.   These are just two of the many artifacts on display at the Cosmosphere.  I'm a space junkie, so I eat this stuff up, but even Geri said that this was one of the highlights of our trip.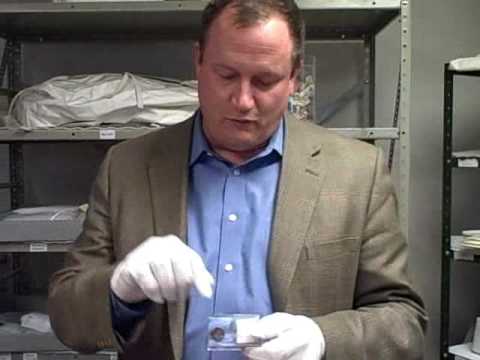 We left the museum and drove a short distance past Kansas City, Kansas to Oak Grove, Missouri, where we spent our last night of the trip.